Montgomery Chiropractors Drs. Tom and Yolonda Zink
Chiropractic care made a difference!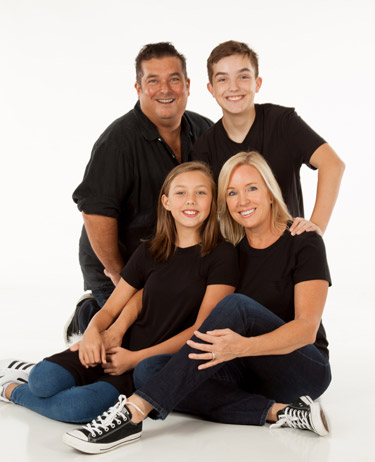 As a child and young adult, Dr. Yolonda Zink suffered from frequent asthma attacks that required daily medication and caused several trips to the hospital. Tired of the years of medication, she began exploring natural health care options that could allow her to experience better health. It was through chiropractic care that Yolonda was finally able to live a life free of medication and without fear.
Dr. Yolonda's education background consisted of undergraduate studies at New York University with a B.A. obtained from Birmingham-Southern College. With completing her Doctorate of Chiropractic at Life University in Atlanta, GA, she met and married Dr. Tom Zink.
Dr. Tom Zink, originally from New Jersey, completed his undergraduate studies at Burlington County College before completing his Doctorate of Chiropractic at Life University in 1994. Following graduation, Dr. Tom had his first taste of Alabama life while interning in a busy family chiropractic clinic in Anniston, Al.
Later, he and Yolonda practiced together in Phoenix, Arizona where they served as chiropractic doctors for the L.A. Fitness Club. During this tenure, the Zink's furthered their training in sports related injuries and family wellness as it relates to chiropractic care.
A Chiropractic Family
In 1998, Drs. Tom and Yolonda Zink returned to Montgomery, Yolonda's hometown, to open Zink Chiropractic, a family wellness oriented chiropractic clinic.
The mission of their office is to educate and adjust as many families as possible through natural chiropractic care. To achieve this goal, the doctors lecture throughout the community at local schools and service organizations and remain active in the International Chiropractors Association (I.C.A.) and the International Chiropractic Pediatric Association (I.C.P.A.). Last but not least, Drs. Tom and Yolonda are the proud parents of Max and Zoe Zink.
Please contact Zink Chiropractic to learn more about how chiropractic can help you!