Your First Visit to Our Montgomery Practice
Our Chiropractic Wellness Center is a state of the art healing facility.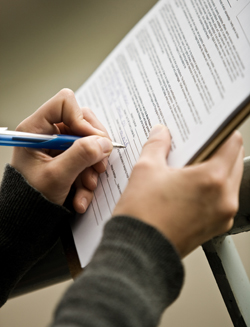 On your first visit to Zink Chiropractic you will be greeted by our warm, caring and friendly staff. You may print your paperwork and bring it with you. A thorough health history, consultation and examination will be performed. During the examination the Chiropractor will feel and motion palpate your spine to check for subluxations (misalignments of the spine). A scan of your spine will also be performed. This will be done by using an Insight Millenium Subluxation Station to record both an infra-red and Surface Electromyography (SEMG) reading. This will give a computerized evaluation to help show the area of the subluxations. Then you will receive x-rays to see the precise misalignment of the spine. The x-rays are then analyzed to record the necessary information. The information from your health history, consultation, examination and x-rays are then analyzed and a detailed report will be prepared.
Before leaving, our staff will give you a New Patient "goody bag" full of important information about our office, a Biofreeze sample, and coupons for wellness center services such as massage therapy and ionic detoxification. We will also schedule your next appointment.